Research Affiliates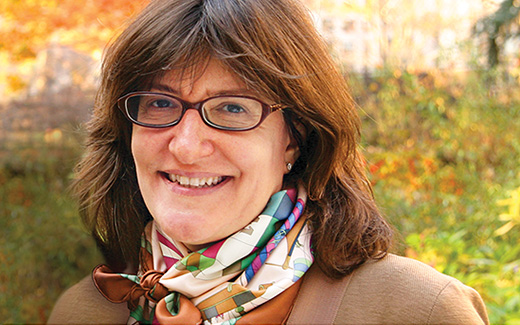 Sarah J. Schlesinger, M.D.
Senior Attending Physician and Associate Professor of Clinical Investigation
Laboratory of Molecular Immunology
Sarah.Schlesinger@rockefeller.edu
---
Dr. Schlesinger leads the clinical development of vaccines that target HIV and immunotherapies to treat other conditions, including cancer. Formally a member of the Steinman laboratory and now working with Michel C. Nussenzweig and Jeffrey V. Ravetch, she is interested in the clinical manipulation of the immune system's dendritic cells to elicit immunity to diseases ranging from HIV to cancer. Although much research has been conducted in mice, the causes of human disease can differ considerably. Dr. Schlesinger is directing phase I clinical studies that employ the methods of immunology and dendritic cell biology, in which patients set the standards needed to understand diseases and treatments.
Dr. Schlesinger has been involved in the clinical trials of eight HIV vaccines and vaccine adjuvants. She is now conducting the first HIV vaccine trial based on dendritic cells, which were discovered at Rockefeller in 1973 by Ralph Steinman and his mentor, Zanvil Cohn.
In the steady state, dendritic cells capture antigens and travel to immune or lymphoid tissues, where they present to T cells, stimulating a robust immune response. But dendritic cells also play a seemingly opposite role, immune tolerance, which silences dangerous immune cells and prevents them from attacking the body's own tissues. Working with Dr. Steinman, Dr. Schlesinger has used dendritic cells to study and design treatments that can harness the immune system, either to enhance or silence its functions, in an antigen- or disease-specific manner.
In addition to leading clinical trials, Dr. Schlesinger chairs the research education and training committee of the Center for Clinical and Translational Science at The Rockefeller University Hospital. She is also codirector of the Clinical Scholars program and the Certificate in Clinical and Translational Sciences program and is a member of The Rockefeller University Institutional Review Board.
---